The Best Diabetes Backpack for Patients

The Mighty Pack has everything diabetes patients need to stay safe and organized on the go.
Have you been trying to jam all of your diabetes medications, supplies, and other necessities into an ordinary backpack? We've heard your frustration!
Meet the Mighty Pack, the first backpack designed specifically for diabetes patients. Because it was designed by real patients, it has everything you need!
From sharps-resistant pockets to ice pack holders, as well as space for a glucose meter and easy-open straps, we've got your back.
The best part? The Mighty Pack carries all of your diabetes-related medications and items in a sleek, stylish design.
There's a reason it has a 5 star rating!
What Customers Are Saying:
"This bag fits everything! I can fit my infusion supplies, wallet, sunglasses, other medical stuff. Everything I need to leave the house when infusing fits in this bag! I also really like the flat bottom to the backpack so it stands on its own instead of tipping over. The inside that is resistant to needle stabs is also so helpful. This bag is everything I've been looking for!"
- Brittany H.
Diabetes Backpack Benefits and Features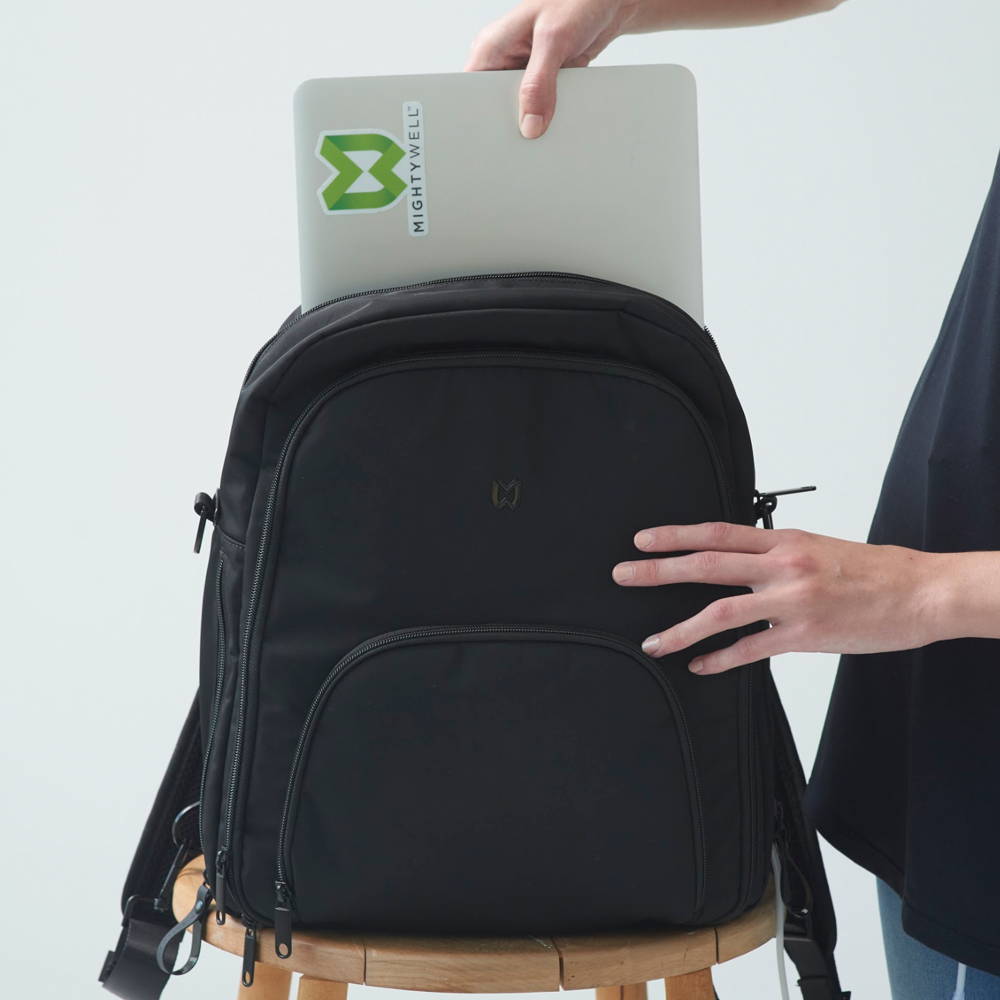 Laptop/Tablet pocket - perfect for students and professionals

Large storage area for everyday items

Ultra durable and fashionable nylon shell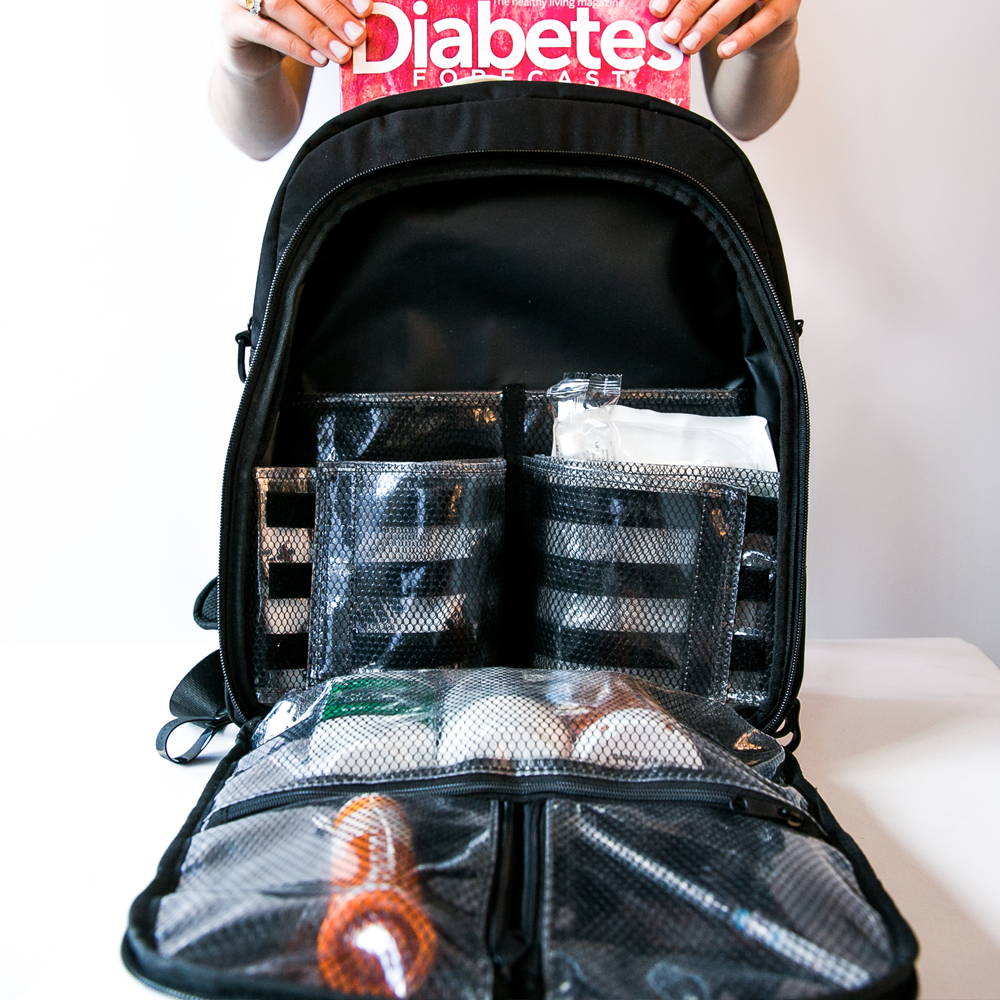 Fits many types of glucose meters

Insulated internal pockets that easily fit ice packs

Reinforced mesh pockets for sharps
Easy open zippers

Padded, adjustable straps for all-day wear

Extra space for snacks
The Mighty Pack is the best solution for diabetes patients in need of a backpack to stay safe, prepared, and organized on the go.