The Mighty Wrap - Get One, Donate One!

For every Mighty Wrap sold in December we'll donate one to the National Breast Cancer Foundation.*
Get a super-cozy, comfortable, and versatile Mighty Wrap, and we'll donate one to a patient in need!
Looking for a great gift for yourself or a friend? The Mighty Wrap is a favorite of patients everywhere for good reason!
The Mighty Wrap brings comfort, fashion, and function together to empower you to look and feel your best -- without compromising ease of wear and access to treatments.
Our cozy wrap was designed with you in mind down to its timeless, classic style and superior quality.
Dress it up or down at home or on the go. It can double as a light jacket or comfortable housecoat. It's the wear-everywhere wrap you've been looking for.
Want to find out more?
What Customers Are Saying:
"In preparation for a lumpectomy a friend gave me this wrap. I loved the fabric, cut and drape of the wrap before my surgery, and post-surgery it was a great way to give me a beautiful shape with roomy coverage over my bandages. This is a perfect gift for anyone preparing for a surgery of any kind because it is well made and easy to put on when limited in your range of motion. And, just a great layer for any day!"
- Elise.
"I bought my Mom this wrap for Christmas as she is a nurse and needs a more functional piece for the hospital! She could not be more excited to have medical apparel where function and style are combined so perfectly."
- Michael L.
Mighty Wrap - Features and Functionality
---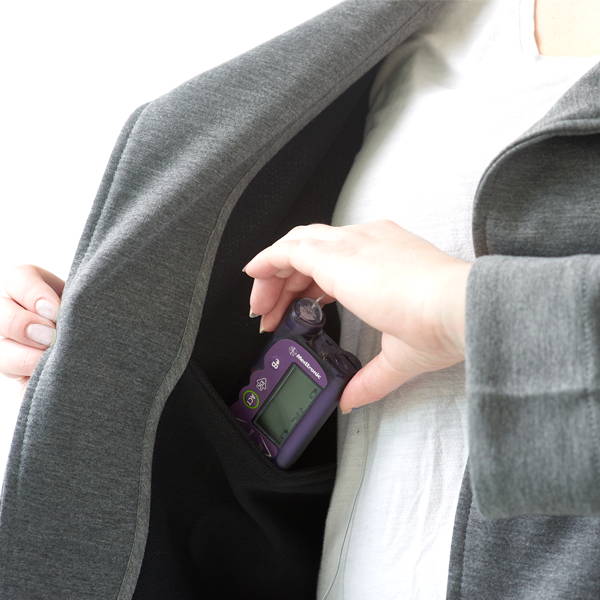 Deep reinforced pockets accessible from inside and outside.
Discreetly and securely hold personal belongings or medical supplies (phone, keys, wallet, IV infusion pumps, etc.)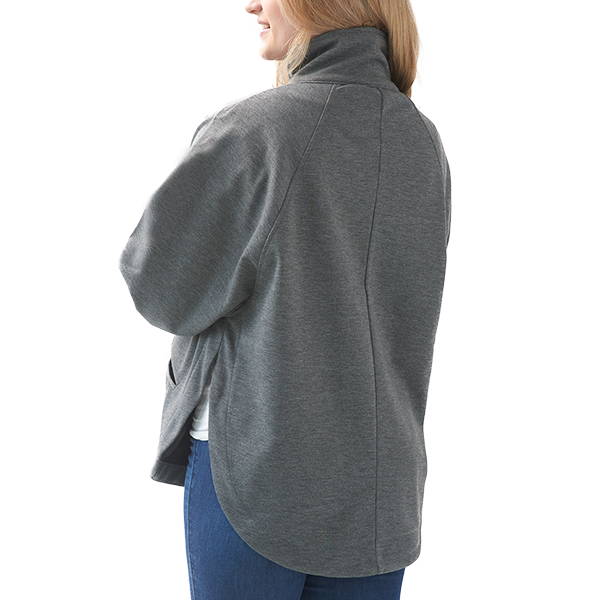 Luxurious, ultra-soft double-faced fleece with an anti-pill finish.
Draped lapel and panels enable easy run of IV or chemotherapy without removing wrap.
Cuffed wide sleeves for easy movement and access to IV, PICC line, Peripherals, Diabetes pumps or other devices.
The ultra-versatile, comfortable, and cozy Mighty Wrap is perfect for cancer patients, mastectomy patients, patients needing IV or PICC line treatments, and also works well for caregivers!
Pick up a Mighty Wrap for yourself or a loved one and help a patient in need - it makes a great holiday gift!
* While supplies last. Donations will be made in early 2020.