The Undefeated Holiday Bundle

Makes an amazing gift for any Friend in the Fight!
Help your Friend in the Fight feel more comfortable and confident this holiday season.
Show your friend or loved one that you support them this holiday season with this exclusive Undefeated Bundle!
To us, being undefeated means persevering, overcoming challenging obstacles, and never letting someone or something stand in your way. Whether you want to show your support for a friend or loved one or show your own undefeated spirit, this limited edition holiday bundle will keep you feeling comfortable, confident, and proud to be undefeated.
Click here see more details about what's included in this bundle.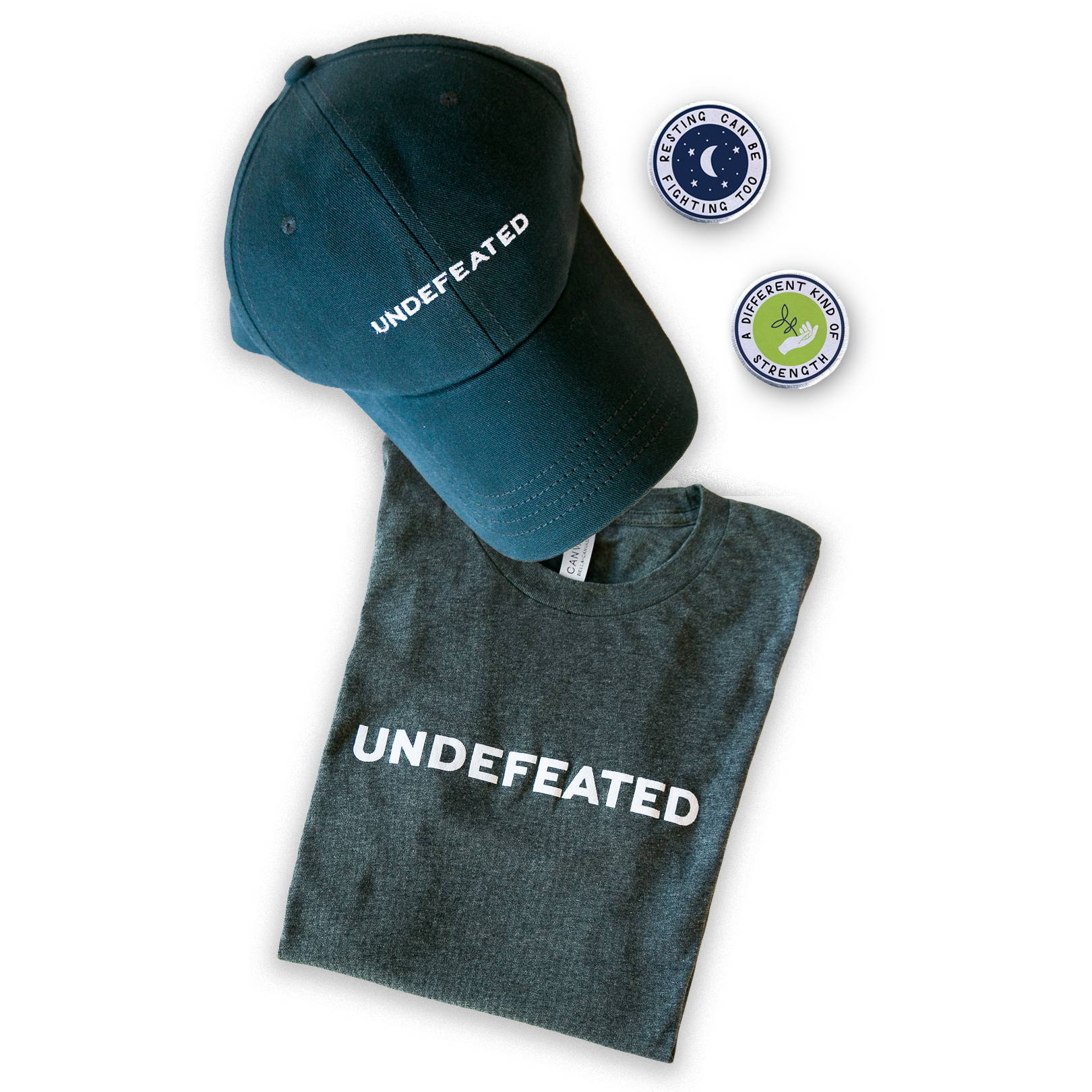 $49.95
$29.95
For a limited time only!
What Customers Are Saying About the Undefeated T-Shirt:
"These shirts are really nice quality and well made, and the message is perfect. I got one for myself and one for my best friend, and I know they'll be the shirt of choice on the tougher days!"
- Hannah
What's Included In This Bundle
Our classic Undefeated T-Shirt has a new look, just in time for the holidays.
Made of 52% cotton and 48% polyester, perfect for comfortable and daily wear.
Available in XS-XL heather gray for a relaxed look.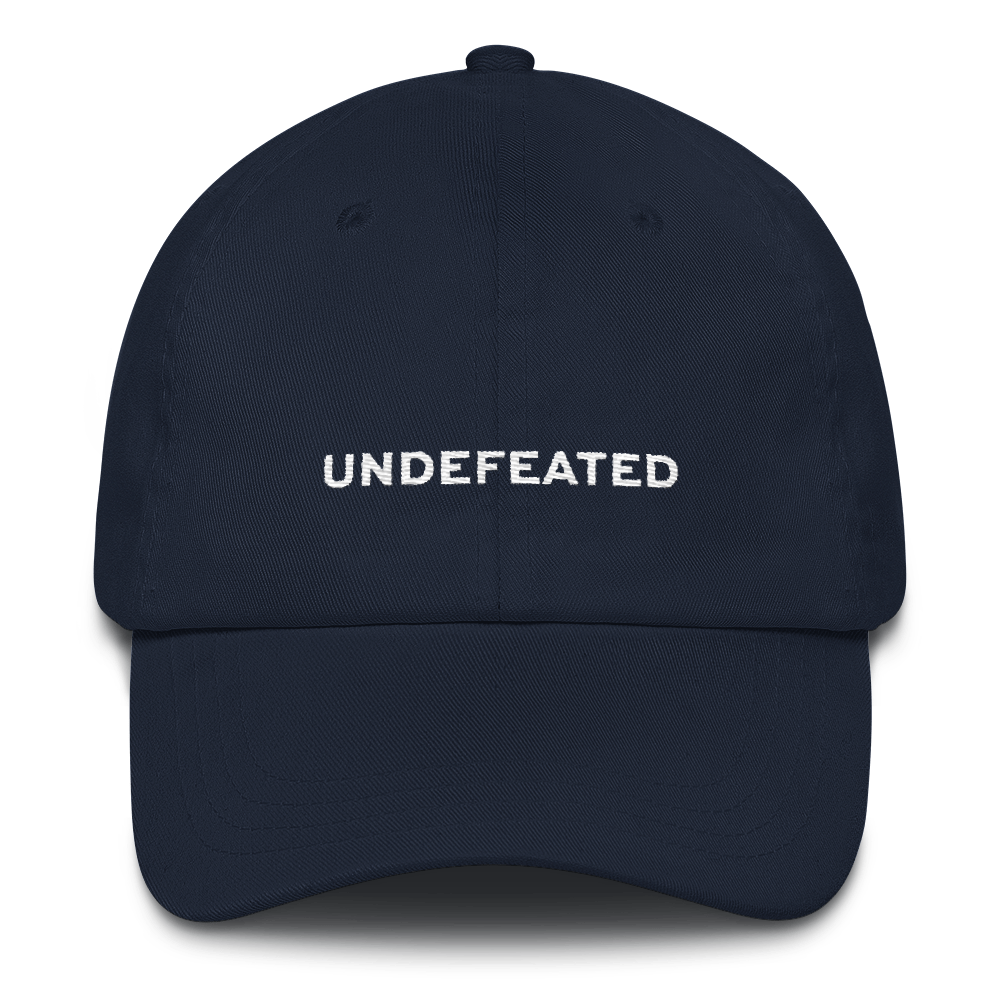 Made from 100% chino cotton twill with an adjustable strap for comfortable wear.
This unstructured, 6-panel, low-profile hat features a 3 ⅛" crown and a 20 ½" - 21 ⅝" head circumference.
Made for daily wear to show off your undefeated spirit in style!
Limited edition patches that are perfect for expressing your unique style.
Perfect for personalizing your bag, backpack, jacket and more.
Designed exclusively for the Mighty Well community by designer and chronic illness patient Jenny.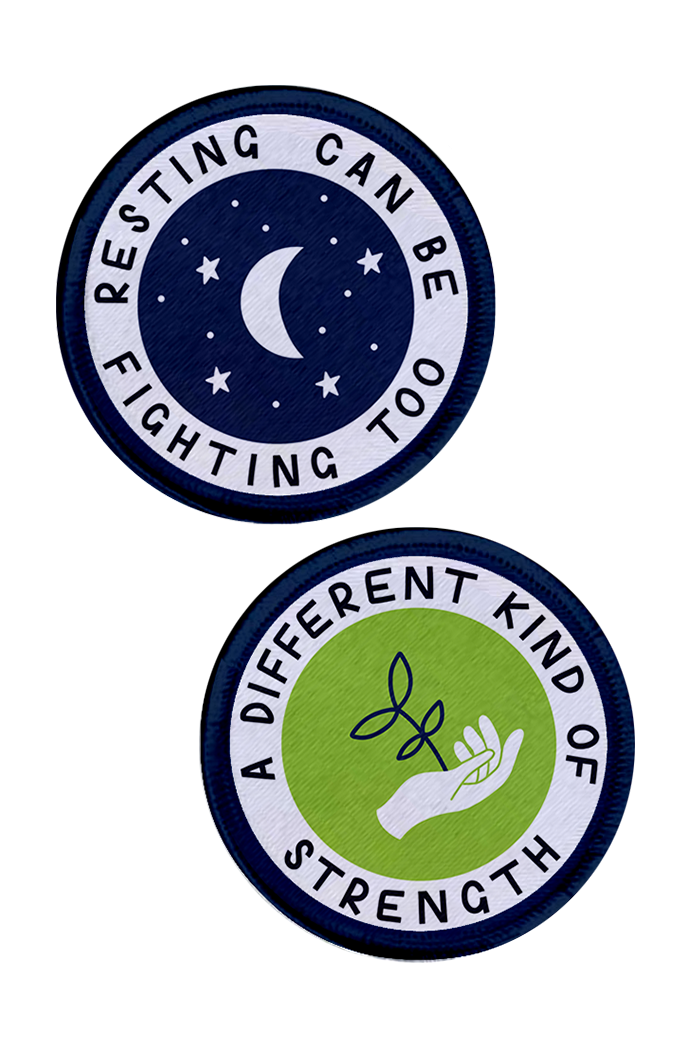 Whether you want to show your undefeated spirit this holiday season or help a friend tap into their own, this bundle has everything you need to show your pride in style!