Why Choose The PICCPerfect 2.0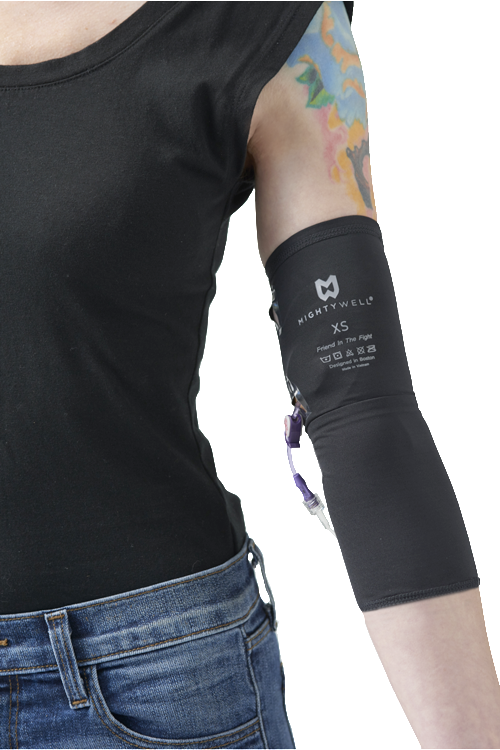 Streamlined. Sleeker. Simpler Access:
Larger access points make it easier to fit both single and double lumens. The access points are bonded through a heating process (so no itchy stitching!).
Soft-touch and breathable fabric with even more stretch:
Advanced fabric technology including (EPA approved) antimicrobial and moisture wicking properties, and engineered seam taping for improved comfort, allow the cover to wrap comfortably around your skin.
Anti-slip edges maintain the PICC Line Cover in place:
Bonded anti-slip edges prevent the cover from slipping down your arm.
---
What Our Customers Are Saying
Had to buy multiple!
"I love these covers! They fit very comfortably - not too tight, yet at the same time it does not slip throughout the day. The size chart recommended a cover that was too big for me, but exchanging for the correct size was simple and customer service is wonderful!"
- Becky R. from Memphis