The Mighty MedPlanner Bundle

Makes an amazing gift for a patient with diabetes or another chronic illness!
Start the new year off right with an all-in-one medication organization system.
The search for a sleek, discreet carrying case that keeps all of your medications and medical supplies organized and secure is over.
This exclusive holiday bundle contains everything you need to get all your medical supplies organized so that you can start off the new year feeling confident that you'll never find yourself far from home without the medication you need.
Looking for a gift for a friend or loved one with a chronic illness? With customizable organization solutions, the Mighty MedPlanner Bundle is the perfect gift for anyone that needs to carry their medication or medical supplies on-the-go.
This all-in-one organization bundle will only be available for a limited time, grab one before they're gone!
Click here see more details about what's included in this bundle.
What Customers Are Saying About the Mighty MedPlanner:
"This is a well designed product which assists with medication adherence by storing everything I need in one convenient, durable, portable, and easy to organize system. Not only am I using it multiple times a day, I am also recommending it to my patients."
- Kirsten R.
What's Included In This Bundle
Organizes all your medical supplies in a neat and discreet way.
Offers a sleek alternative with helpful features like

An innovative binder ring system
Reinforced elastic grid to hold diabetic supplies, EpiPen, inhaler, and other medical supplies
An exterior hard nylon shell that disguises your medical organizer as tech or cosmetics.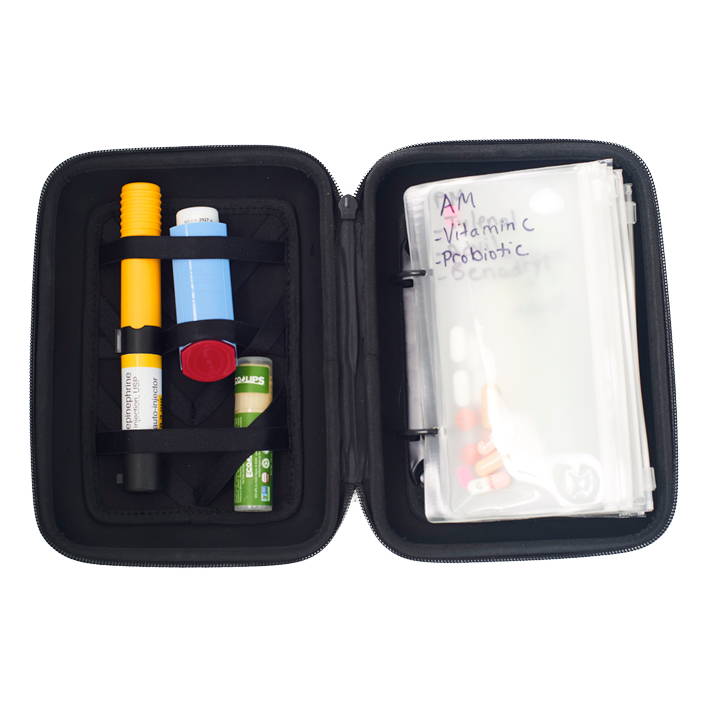 MedPlanner Two Pocket Pouches
The same food-grade TPU and secure zip-lock slider as our original MedPlanner Pouches
New two pocket pouches give you even more custom organization options.  
Easy to customize with a dry-erase marker.
Express your unique style with these limited edition Mighty Patches
The Mighty Patches were designed exclusively for the Mighty Well community by designer and chronic illness patient Jenny.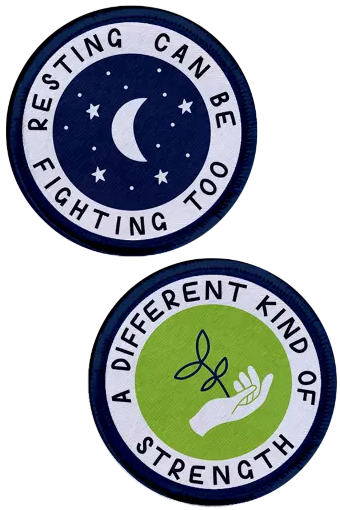 Whether you want to get organized in the new year or buy the perfect gift for a Friend in the Fight, The Mighty MedPlanner Bundle is the all-in-one organization kit you need this holiday.