PICCPerfect® Pro: Catheter Securement Device (Rx Only)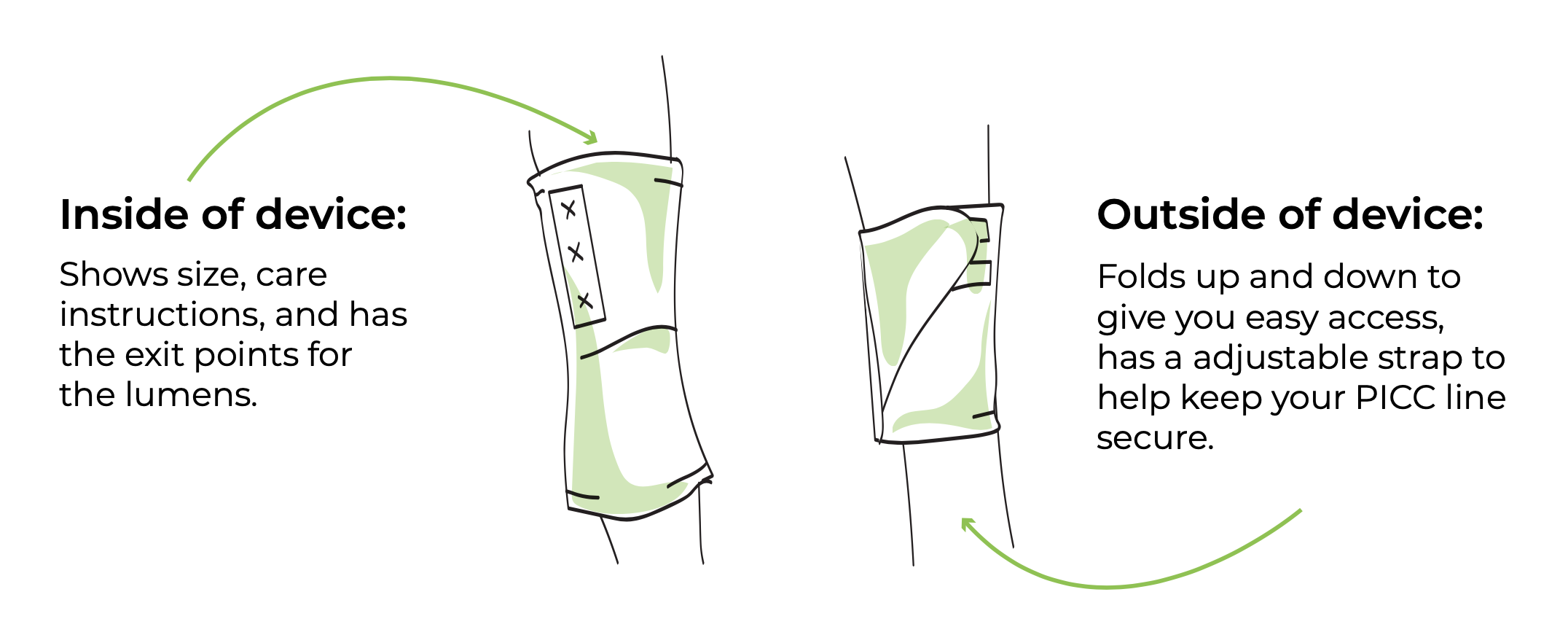 keep PICCPerfect® Pro looking 100%

Don't use your PICCPerfect® Pro for bathing or showering.
Use a waterproof PICC Protector.
The recommended use is 2 days. When at home, please wash your PICCPerfect® Pro in the machine wash and tumble dry on normal low heat. Make sure to close the velcro flap before washing. Use another PICCPerfect® Pro while the first one is in the wash.
If your PICCPerfect® Pro is falling down your arm, you might be using a size too big. You can exchange it for a smaller size. At night, lay your PICCPerfect® Pro flat that you are not wearing that day. This gives the spandex a chance to relax and reshape.
what is your PICCPerfect® Pro size?

Measure around your bicep where your PICC line is placed. See the size guide below to select your size. If you are in between two sizes, select the smaller size.
FIT: The PICCPerfect® Pro is designed to have a snug and comfortable fit around your arm. If your PICC Line Cover is slipping down your arm, even after following care instructions, you should be wearing a smaller size. For help with a size exchange, send us a text at 617-804-1837.
instructions would go here once we have copy.
Manufactured For: Mighty Well®