The Best Diabetes Organizer

The Self Care Case has everything diabetes patients need to stay safe and organized on the go.
Have you struggled to find the right daily organizer for your diabetes medications, supplies, and other necessities? We have the solution for you.
Meet the Self Care Case, a medical organizer designed specifically for diabetes patients. Because it was designed by real patients, it has everything you need!
It has space for an ice pack, a glucose meter, emergency snack supplies, pills, and other daily essentials!
The best part? No one needs to know that you are carrying or wearing your essential medical devices and supplies.
There's a reason it has a 5 star rating!
Click here to read more about the amazing features and see more pictures.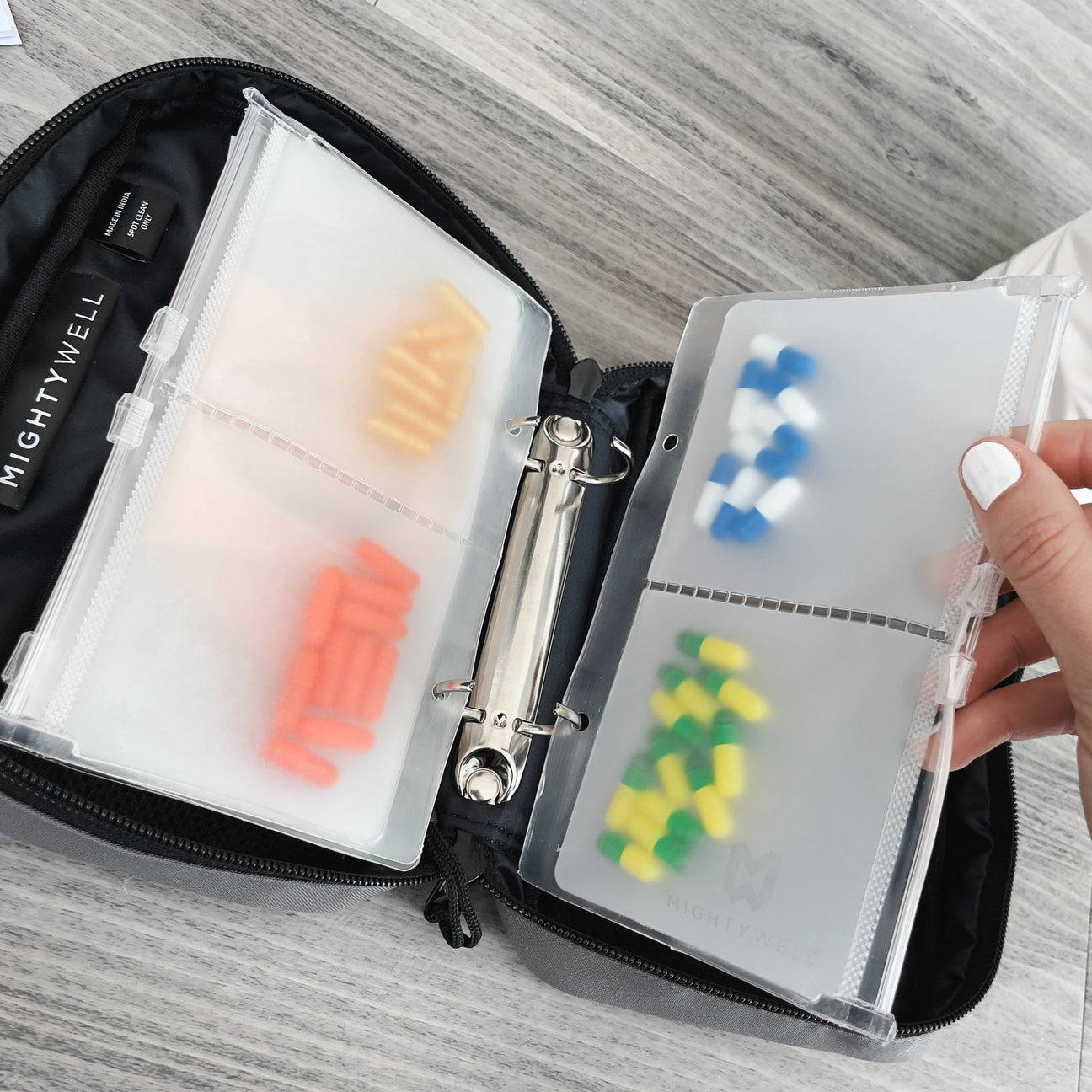 What Customers Are Saying:
"Love this I use it for my medicines, glucose meter, strips and snack for low blood sugar. It's an amazing tool to have 💜💙💚💛" - Jessica S.


"This is a really spectacular product. It's really easy to use and designed specifically for my needs. The strap on the outside is also wide enough for my service dog to retrieve it when I am unable to walk. I would recommend this to anyone with a chronic illness!" - Tara S.
"This is a well designed product which assists with medication adherence by storing everything I need in one convenient, durable, portable, and easy to organize system. Not only am I using it multiple times a day, I am also recommending it to my patients." - Kristen R.
Diabetes Organizer Features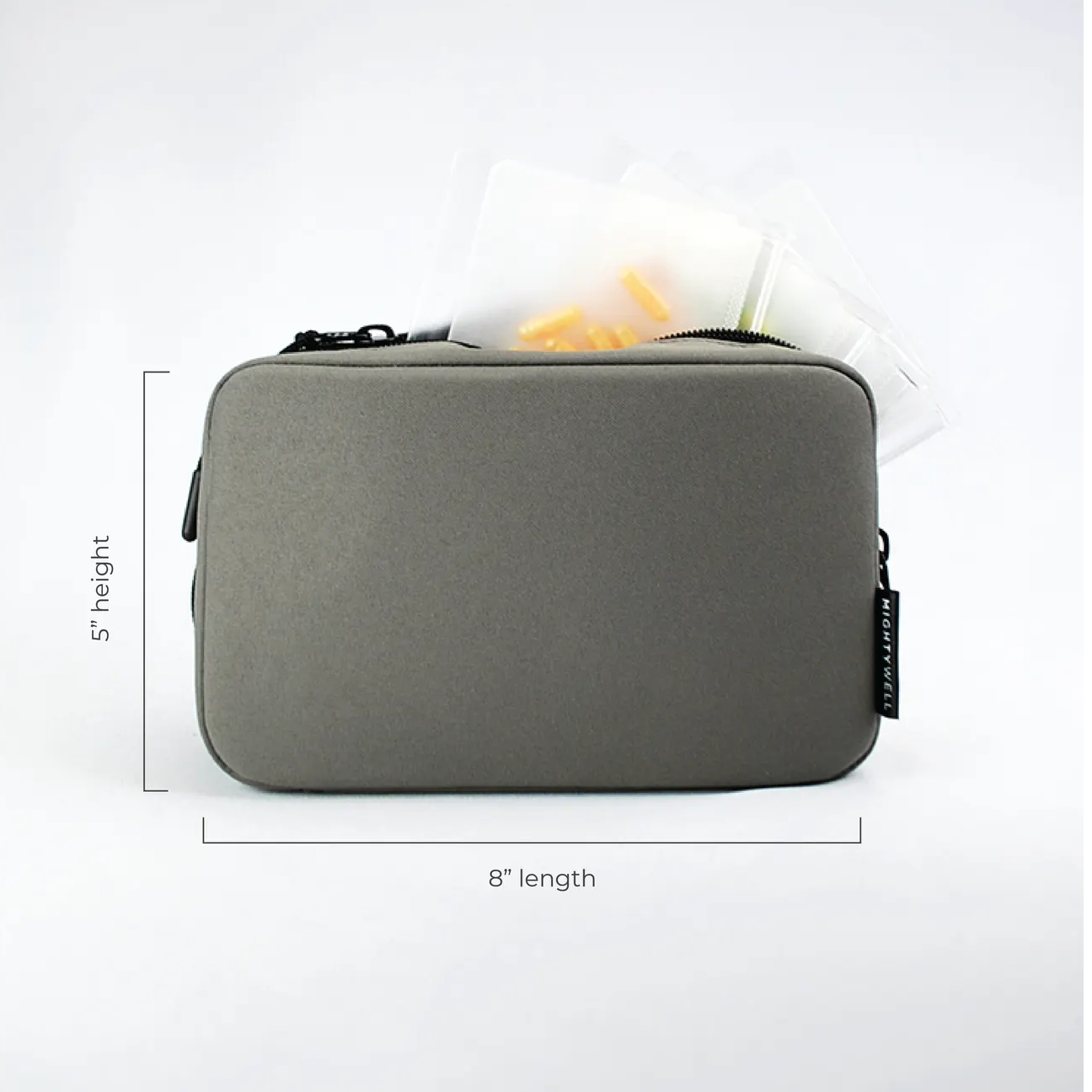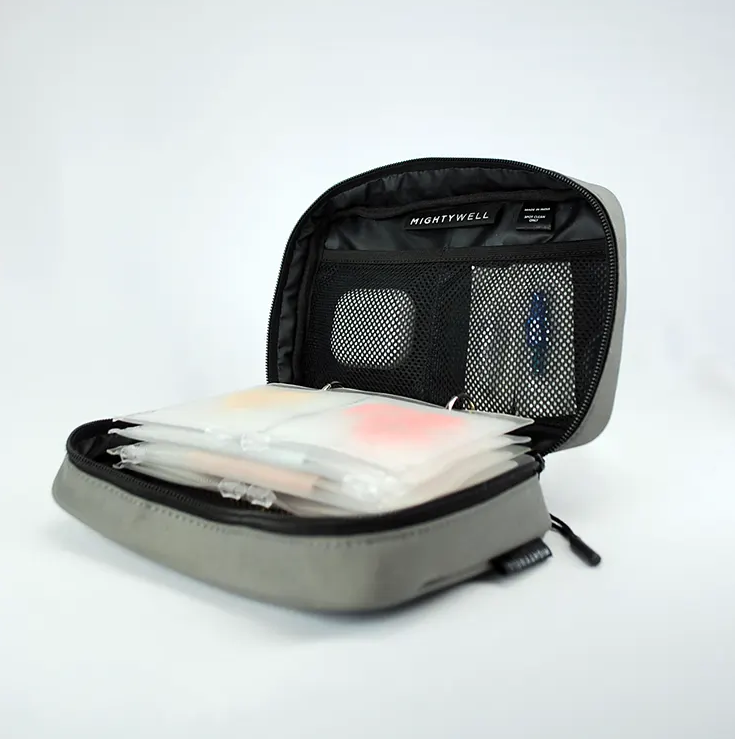 Three (3) interior flex mesh pockets: 2 small, 1 large
2-way zipper with soft, ergonomically designed zipper pulls
One (1) D-ring on the exterior
The Self Care Case is the best solution for diabetes patients in need of a organizer to stay safe, prepared, and organized on the go.
Customize Your Self Care Case with multiple add-ons: