The Mighty Pack Holiday Bundle

Makes an amazing gift for any patient needing to carry medical supplies on-the-go.
Meet the Mighty Pack, the perfect solution for getting care on-the-go.
If you've been struggling to jam your IV bag, medical pump, medical supplies, diabetic supplies, and personal belongings altogether in the same bag, you need the Mighty Pack. The Mighty Pack can hold all that and more in a discreet, stylish way. Plus, since the Mighty Pack was designed for patients, by patients, it includes all the features we wish we had.
With this exclusive holiday bundle, your Friend in the Fight will get everything they need to keep their medical supplies organized and share their undefeated spirit with the world. To us, being undefeated means persevering, overcoming challenging obstacles, and never letting someone or something stand in your way. Give your friend or loved one the tools they need to take on any challenge that life throws at them with The Mighty Pack Holiday Bundle.
Click here see more details about what's included in this bundle.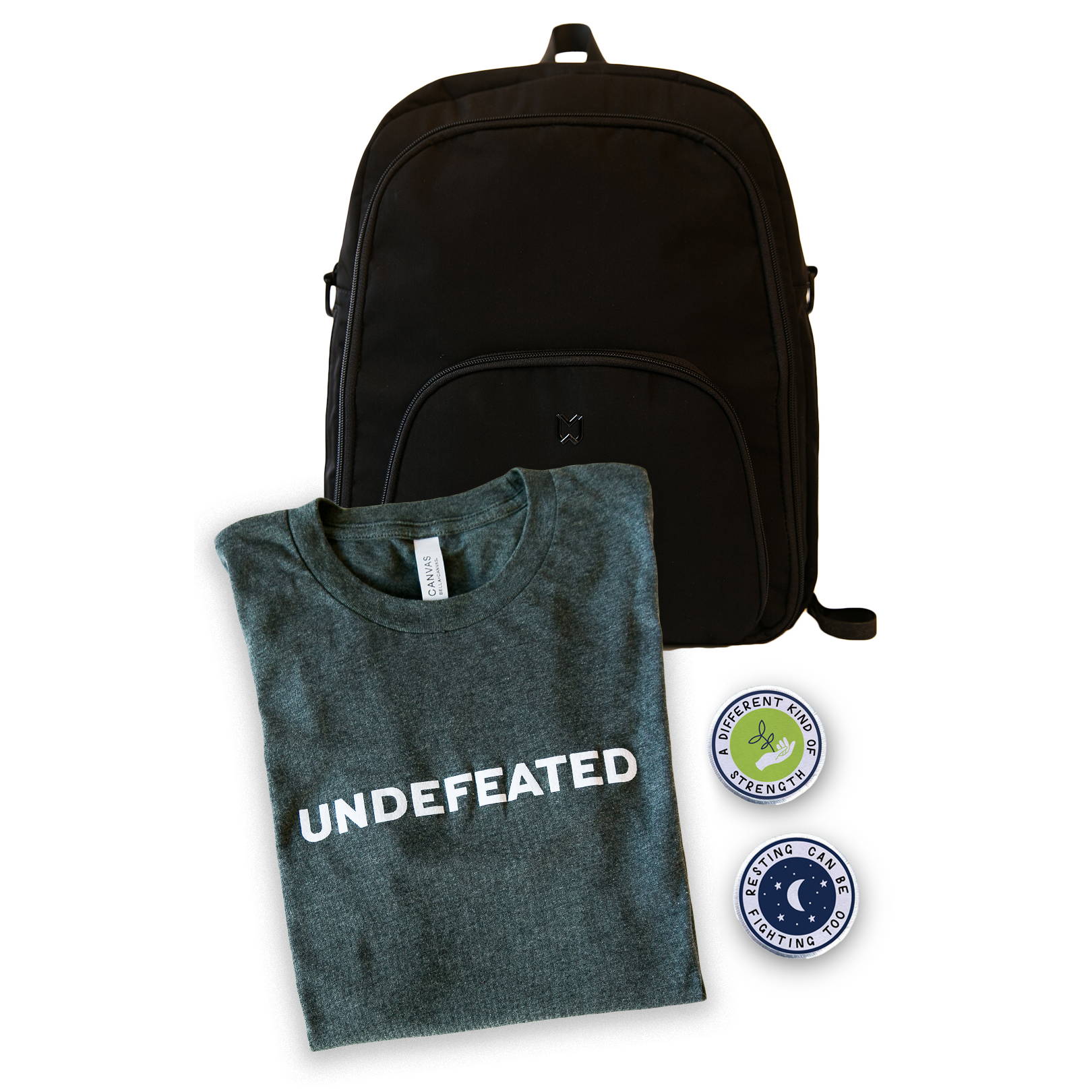 $154.95
$129.95
For a limited time only!
What Customers Are Saying About The Mighty Pack:
"This bag fits everything! I can fit my infusion supplies, wallet, sunglasses, and other medical stuff. Everything I need to leave the house when infusing fits in this bag! I also really like the flat bottom to the backpack so it stands on its own instead of tipping over. The inside that is resistant to needle stabs is also so helpful. This bag is everything that I've been looking for!"
- Brittany V.
What's Included In This Bundle
Classic backpack silhouette that converts to fit easily over a wheelchair.
Features an expandable medical compartment that can hold multiple medical supplies including medical pumps, IV or nutrition bags, extra tubing, infusion supplies and more
A second, separated compartment keeps your tech and personal items separate from your medical supplies.
Compartments are insulated and easy to clean, and reinforced mesh pockets keep sharps contained.
The easy open zippers are designed for people with hand mobility difficulties
Designed to be convenient for tube feeding, enteral nutrition, and infusion patients, diabetic patients, and anyone else needing to carry medical supplies on-the-go.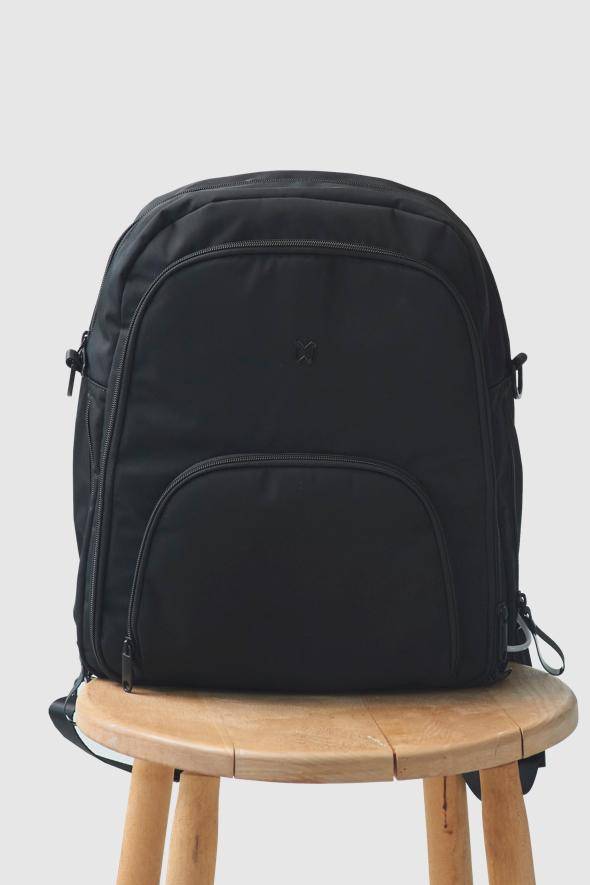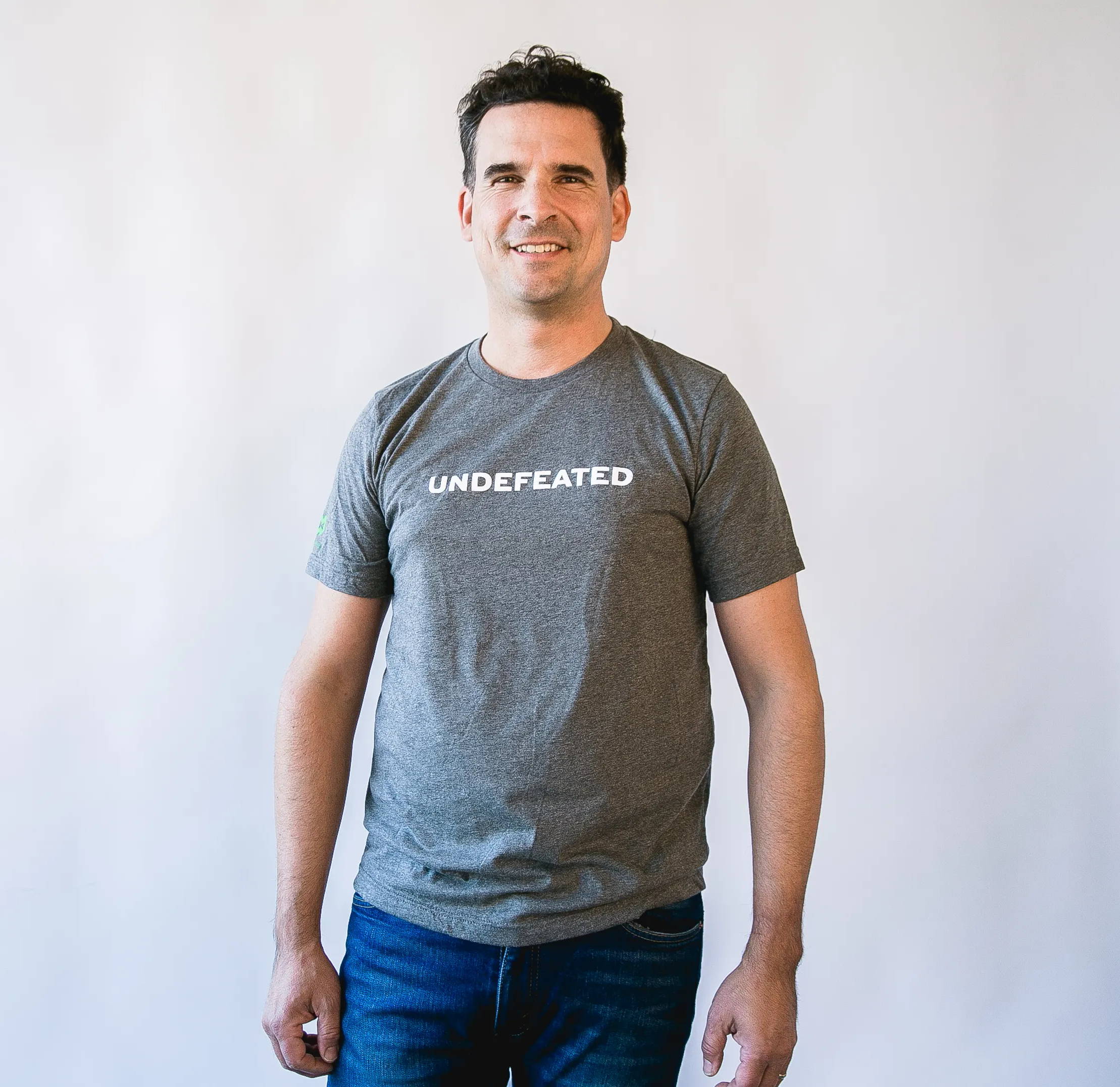 Our classic Undefeated T-Shirt has a new look just in time for the holidays.
Made of 52% cotton and 48% polyester, perfect for comfortable and daily wear.
Available in XS-XL heather gray for a relaxed look.
Limited edition patches that are perfect for expressing your unique style.
Perfect for personalizing your Mighty Pack, jacket and more.
Designed exclusively for the Mighty Well community by designer and chronic illness patient Jenny.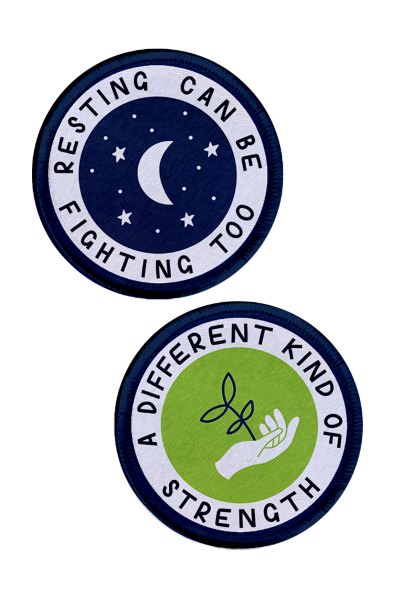 Give the gift of confidence and peace of mind this holiday season with The Mighty Pack Holiday Bundle.