TAKE CHARGE OF YOUR HEALTH
FOR A HAPPIER LIFE

---
Download Our Free Ebook Today!
In this ebook Emily Levy, CEO and Co-Founder of Mighty Well, takes you through the keys to living well as discovered on her journey battling Chronic Lyme Disease. This ebook is full of practical tips on:

• Coping with a chronic condition.

• Dating and having a love life.

• Traveling and managing a complicated itinerary.

• Much more!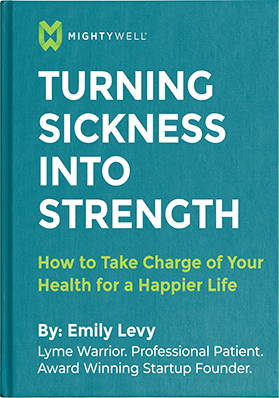 This is a must-read for every person who is going through a health setback.
Ready to download? Join our community newsletter to get a free copy today!