What is a PICC Line? Your Trusted Guide for Your PICC Questions & Concerns
What does PICC stand for?
Peripherally Inserted Central Catheter
What is a PICC line, and what's the difference between that and a central line?
Vascular access refers to the delivery of fluids and medication through the bloodstream. When vascular access is required for longer periods of time, it may become problematic to continue placing new IV's. Central lines — thin tubes inserted into veins for repeated vascular access — are then used. There are many types of central lines, but one that is commonly used is the PICC (Peripherally Inserted Central Catheter).
What should I expect with a PICC line for the first 2 weeks?
Emily, our amazing Lyme warrior and Chief Brand Officer, filmed a video that can give you a glimpse of what to expect when you're expecting a PICC.
Premature babies, children and adults can have PICC lines to treat a number of different of different medical conditions. Anyone that needs long-term IV treatment, medications, nutrition, and for frequent blood draws may require a PICC line.
You can have a PICC line for weeks, months, or years depending on your treatment. Your medical provider will determine this duration.
Why is a PICC line important?
It is important because it provides an efficient means for those who require chemotherapy, intravenous medication or fluids for a long period. It is also used when one requires frequent blood sampling.
Can I shower and take a bath with a PICC line?
You can shower, but you must keep your PICC insertion site sealed off from water access. Emily recommends her go-to covering, Nistaa Waterproof Transparent Barrier, for showering! Bathing is recommended over showering because it reduces the risk of water getting near the insertion site. Get more information from Emily about showering with your PICC.
How do I care for my PICC line?
There are a number of necessary steps to ensure that you're properly caring for your PICC line, both when you first get it inserted and long-term care. Read more about Emily's tips and tricks for keeping it safe, secure, and stable with PICCPerfect®.
Can I exercise with my PICC line?
You should avoid strenuous activities that require the arm on which your PICC is placed. Rule of thumb: You should not carry anything heavier than a gallon of milk! If you start to sweat, note that this may compromise your PICC line dressing.
Should I cover my PICC line to protect it?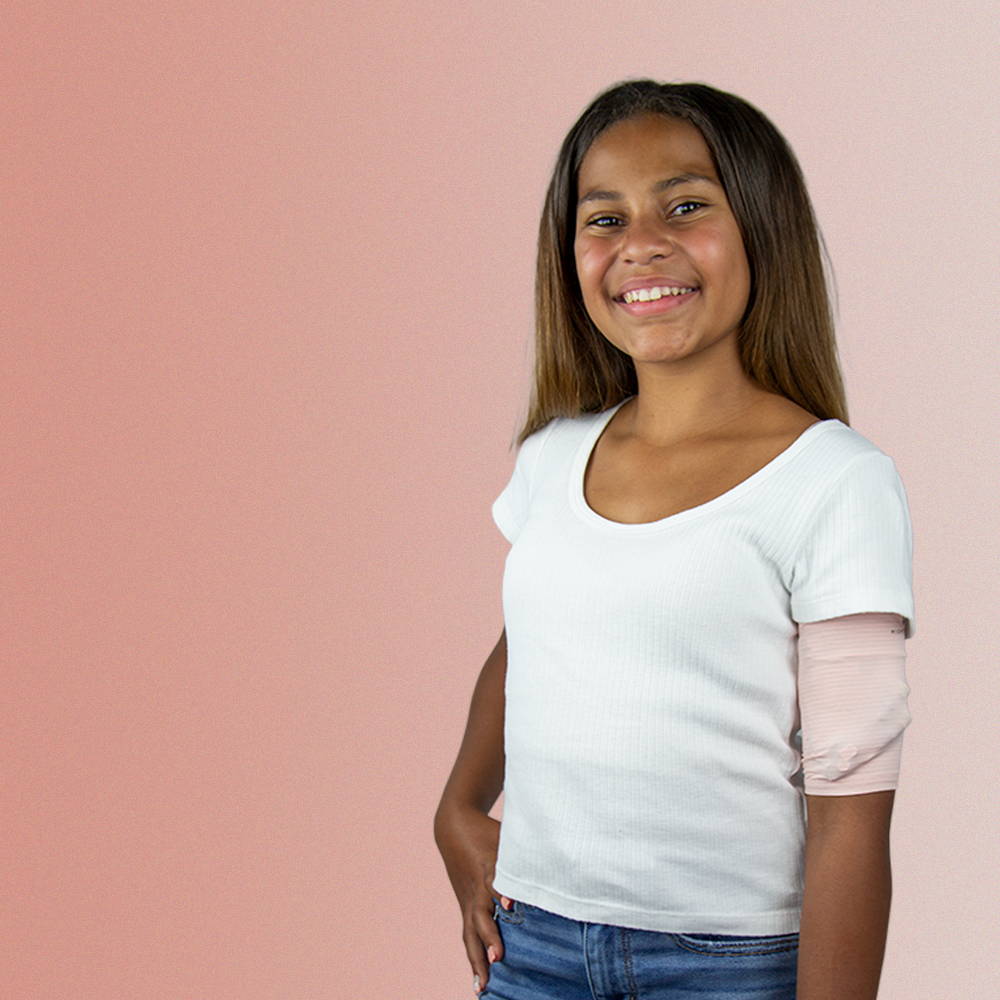 Yes, of course! For protective and sleek wear, check out our antimicrobial, moisture wicking PICCPerfect® PICC Line Covers! Not to mention, they are four-way stretch, machine washable, and recommended by PICC nurses all around the world! You won't want to miss the Top 5 Reasons Why People Love Their PICCPerfect® PICC Line Cover here.
Additional PICC Line Information and Guides:
This document was made in part with the PICC team from Tufts Floating Children's Hospital.
Disclaimer: We are offering health advice for only educational purposes. This information should not replace what your medical provider has recommended for your treatment. You should consult your physician or other health care professional with any medical questions and concerns.
Interested in learning more about a topic not on here? Check out our community blog, or let us know by submitting blog post topic requests below!